The Remnant Report
In the last few weeks, many changes have been happening at Remnant Publications—in the press room! A new book binder, book laminator (to laminate cover stock), and a single knife cutter (to trim the printed pages) were delivered; installation and training of our employees on the machines has begun. This new equipment will help us be more efficient in getting books ready for distribution. We praise God for the blessing He has bestowed upon us with this equipment.
We are also excited about the many requests we get weekly for the distribution of the powerful book, The Great Controversy, through zip code mailings. Since January 1, 2022, we have distributed 221,563 copies through zip code mailings from one corner of the United States to another. As an update for 2021, we distributed 1,620,985 copies of The Great Controversy through zip code mailings. Then, once the books are in the mailboxes, we begin receiving interesting telephone calls from people asking why they received a copy of The Great Controversy. What a witnessing experience for those at Remnant Publications who answer these telephone calls! With God leading our responses, we are able to witness to someone and encourage them to open the pages of the book and read it.
One family in Idaho received a copy and was impressed enough to read it. Through its pages, they discovered the Sabbath. Soon they were attending a nearby Seventh-day Adventist Church and have since become baptized.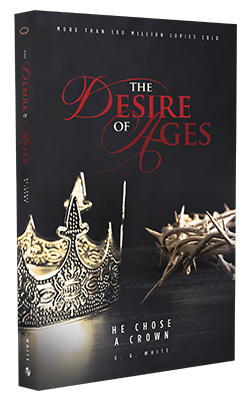 Every experience is not this exciting! But we do know that the Holy Spirit is working hard on those who received a copy of this great book.
If you are interested in doing a zipcode mailing in your area, please call us (517-481-4863) and we will be glad to give you the information.
New from Remnant Publications
As a complement to the missionary edition of The Great Controversy, Remnant Publications now has published The Desire of Ages (missionary edition). This book is also great for a zipcode mailing.
We all know that Jesus is coming soon and God's will is that we do what we can each day to help share Him with others. Through the books, Bibles, and other printed materials at Remnant Publications, you can share Jesus, just by giving someone a book. Help us spread the books like the leaves of autumn.