Do you want to have more energy and mental clarity for your everyday tasks? Do you want to achieve a healthy weight? Do you want to prevent, manage, or even reverse diabetes and heart disease? Do you want to feed your family nutritious meals that they'll actually like?
This recipe book is your key to success! More than just a cookbook, it's your guidebook to a new and healthier way of life. Inside you'll find:
More than 120 vegan recipes
Cooking tips to save you time and effort
Insider's guides to the "what," "where," and "how" of plant-based eating
Inspirational and informational tidbits to encourage you on your path toward better health
Nutrition and calorie information for weight loss
And much more!
Ready to take giant strides toward a healthier, more vibrant future? Or even just baby steps out of a mental and physical slump? Tie on your apron and get cooking!
160 pages
Dimensions: 8.4" x 10.6"
Ring bound, easy open
ABOUT THE AUTHOR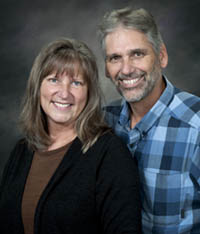 Written and compiled by Deb Hall. Dwight (CEO of Remnant Publications) and Deb Hall's nuptials were more than forty years ago. In raising three children, Deb has cooked more than 40,000 meals, most of them plant-based. Although not always vegan, they gradually learned its healthful benefits, and over time they adapted to the lifestyle. For years people have asked for her recipes. So with input from family and friends, A Better Way of Life made its way to the printed page.  
SAMPLE IMAGES